Following a Three Week Trial, Miami Jury Finds RCCL 100 Percent Negligent for Crewmember Injury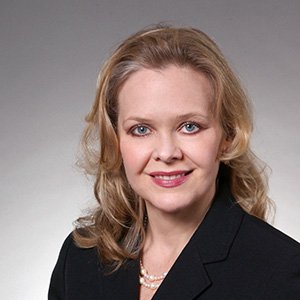 CORAL GABLES, Fla. (June 1, 2018) — Attorneys Deborah J. Gander and Susan S. Carlson of Coral Gables-based Colson Hicks Eidson and Tonya J. Meister of Miami-based Meister Law received a $20.3 million verdict in the Eleventh Judicial Circuit in Miami Dade County against Royal Caribbean Cruises LTD on behalf plaintiff Lisa Spearman, an officer who was severely injured while working aboard a Royal Caribbean cruise ship.

Following a three week trial, the jury returned the verdict in favor of the plaintiff finding Royal Caribbean Cruises was negligent and 100 percent liable for the injuries caused to the plaintiff, absolving Spearman of any possible fault.
Spearman, who resides in New Zealand, was working as an officer aboard the Voyager of the Seas, an RCCL cruise ship, when her hand was pulled-in and severely crushed by an automatic sliding door. At the time of the incident, Spearman was rushing to the aid of a fellow crew member who was violating RCCL's safety policies by going through a remotely-controlled power door during a fire safety test.
As the door began to close on the crewmember, Spearman attempted to hold the door open by pressing down on the handle as she had been trained to do when the door was being remotely controlled.  However, before she could remove her hand it was pulled into the recessed pocket of the sliding door and crushed. In the three years preceding Spearman's injury, twelve other Royal Caribbean crewmembers have suffered hand injuries when their hands were pulled into the pocket of fire doors onboard.
As a result of Spearman's hand injury, she has suffered complex regional pain syndrome, a disabling chronic pain disorder, and also post-traumatic stress disorder, both of which have severely limited her quality life.
"We are extremely pleased with the jury's verdict. This case was fiercely defended but justice rightfully prevailed in the end. We hope this case will bring awareness and lead to substantial safety changes aboard cruise ships so that injuries like Lisa's, and those of the twelve other crewmembers, can be avoided," said Gander, lead counsel for the plaintiff.
Royal Caribbean was represented by David Horr and Brian Scarry of Horr Novak & Skipp, et al.
About Colson Hicks Eidson
The Law Firm of Colson Hicks Eidson is a trial firm with nearly 50 years of experience handling local, national and international litigation, and arbitration. Members of the firm have been involved in some of the country's most high-profile and landmark cases resulting in impactful and precedential rulings. A mid-size firm with a diverse staff comprised of more than 50 percent women and minorities, Colson Hicks Eidson prides itself on a track record of developing future leaders within the legal profession and its civic and community involvement. Members of the firm have held notable positions serving on the boards of prominent institutions, such as the State University System of Florida and the Florida State Board of Education, and holding high-ranking offices, including President of the 60,000-member American Association for Justice; President of the International Academy of Trial Lawyers; President of the Academy of Florida Trial Lawyers; President of the Dade County Bar Association; President of the Miami-Dade Florida Association of Women Lawyers; United States Attorney for the Southern District of Florida; and Chairman of the Florida Federal Judicial Nominating Commission.