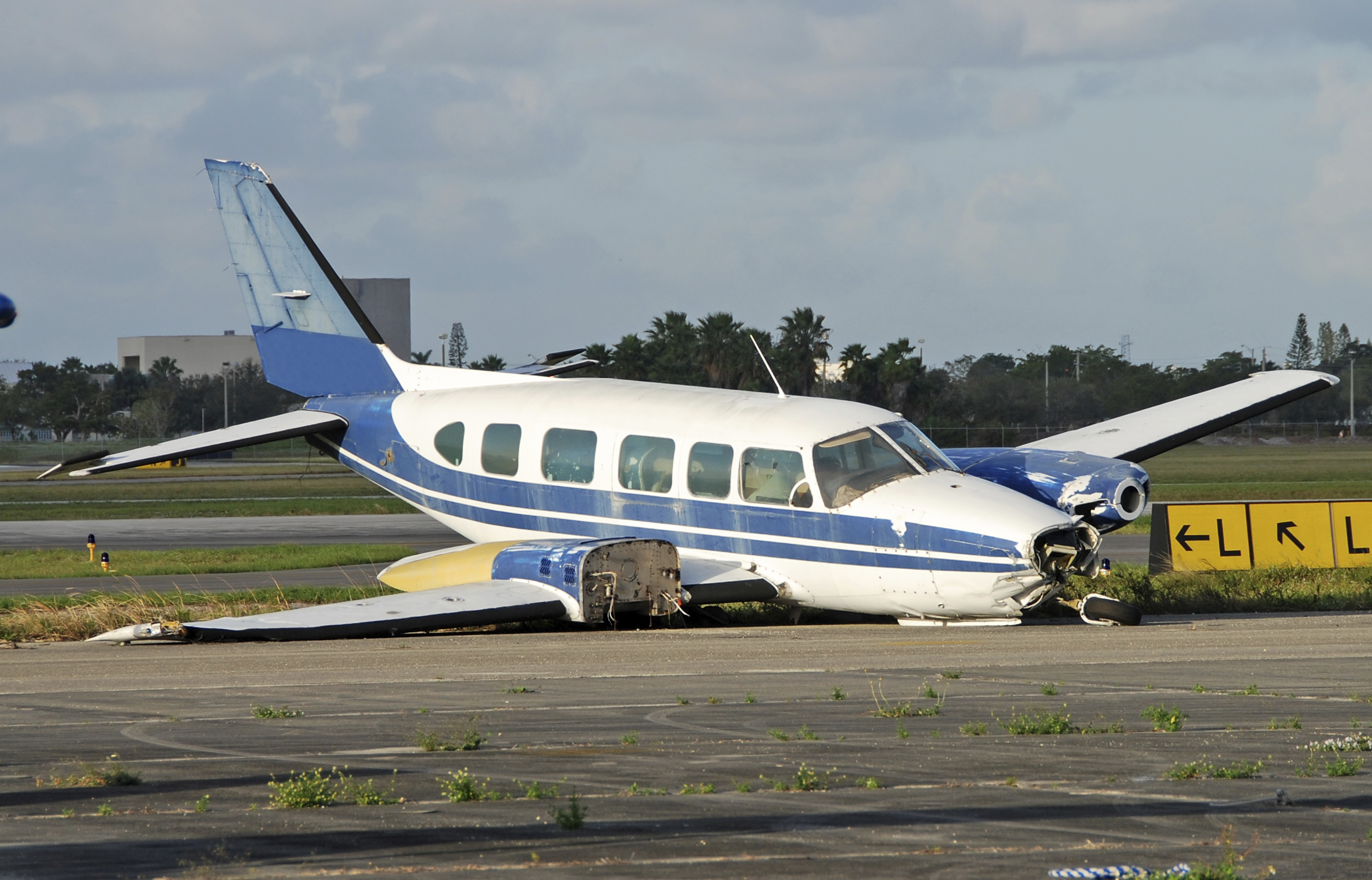 They had left the airport only a few minutes earlier when the low oil pressure light came on and warned a Canadian Armed Forces pilot that his engine was about to cut out. He and his wife were flying to Virginia when the engine failed, causing a fiery plane crash that the couple was lucky to survive.
"We just spun around super quickly," the pilot's wife explained to reporters. "As soon as we touched down there were orange and red flames everywhere."
How Did They Escape The Plane Crash?
Those flames burned her husband as he exited the craft and helped his wife from the burning wreckage. He suffered burns on the left side of his body, but his wife was spared any severe injuries. The pilot is now recovering at Ryder Trauma Center where he celebrated his 53rd birthday surrounded by family.
Why Did The Plane Crash?
The Broward Sheriff's Office dispatched a helicopter when the Fort Lauderdale Executive Airport lost contact with the Lancair LNC4 aircraft. They found the plane and the crash survivors on top of a levee in the Everglades and called in firefighters to douse the aircraft. Authorities are still trying to figure out why the aircraft's engine failed.
Airplane crashes—though uncommon—can be very difficult to handle, and finding the cause of these accidents can be important when figuring out who is responsible. The airplane accident lawyers of Colson Hicks Eidson have experience helping the victims of plane crashes all over the world, and having experienced plane crash investigators can help you get the compensation you need.
Colson Hicks Eidson—Injury Attorneys