Mitsubishi is a rather small car manufacturer in Japan. The company has been around since before World War II—when they made fighter planes for the Japanese military—but now this little company is endangered, and the reason why sounds very familiar.
Did Mitsubishi Get Caught Violating Emissions Rules?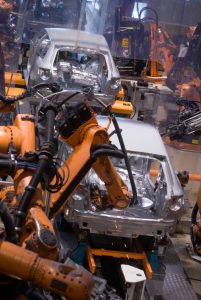 In Japan, Mitsubishi has a partnership with the much larger company Nissan Motors, and provides certain small vehicle models to the company as part of that partnership, but the relationship between these companies may now be strained. That's because the engineers at Nissan may have found a flaw in some of the models Mitsubishi sells to it.
What's The Problem With Some Mitsubishi Cars?
Nissan recently tested fuel consumption rates on several vehicles, and found that Mitsubishi had been using incorrect numbers to test the fuel economy of certain models. This faulty testing procedure means that 625,000 cars manufactured over the last three years could in fact violate Japanese emission laws. Nissan and Mitsubishi have now halted sales of all the affected models.
With the shadow of Volkswagen's dieselgate hanging over the entire auto industry, experts are expecting the Japanese government as well as regulators all over the world to put Mitsubishi under the microscope. However, the small company is not as large VW, and so many are afraid that the company might not be able to survive if an even bigger violation of emissions law is discovered.
For now, Nissan is working with Mitsubishi to come up with a solution for the customers who were wronged by these faulty tests, but no one is quite sure how the relationship between the manufacturers will work out.
Do you own a Mitsubishi vehicle? Are you concerned that your vehicle could be recalled just like dieselgate Volkswagens? Keep an eye on our blog, Facebook and Twitter for more news.